This section is a global section that will be seen on all pages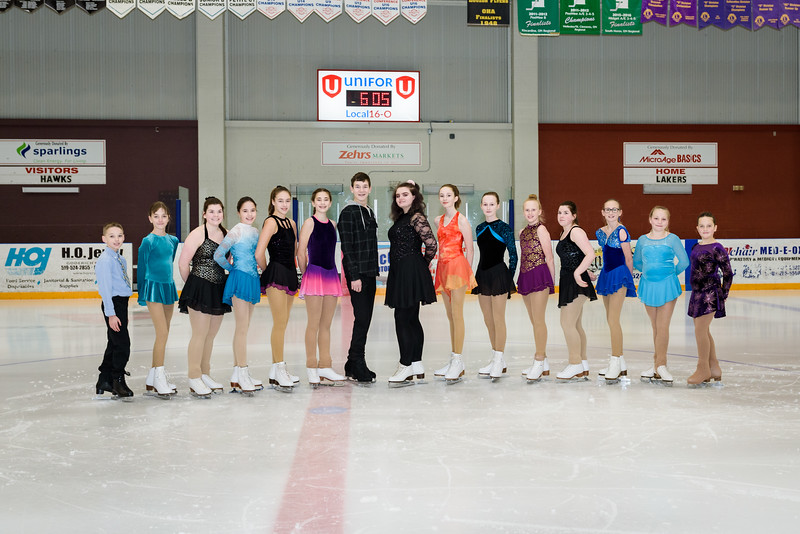 Registration is now CLOSED!
Our CanSkate sessions are full for the 2021/2022 season.
Skating families - Please stay up to date on club activities by following Goderich Skating Club on Facebook and Instagram.
Important Dates
October 25th and 27th - Halloween Dress Up night
November 22nd and 24th - Pajama days
December 20th and 22nd - Christmas theme days
January 24th and 26th - Beach theme days
Skating Carnival - Sunday, February 27th 1:00 - 3:00 PM
Other Important Information
Our club is volunteer run. We are dedicated to the sport of skating and the success of our club. We encourage you to learn about the sport, recognize your child's progress and cheer on your child!
Our certified Skate Canada coaches are trained to teach and assess skill development with opportunities to grow at every level. Check out www.skatecanada.ca to learn more about the standards.
CanSkaters, up to and including level 5, must wear a snug-fitting CSA approved hockey helmet while on the ice.
For StarSkaters, all lessons are included in the registration fee (extra billing only for choreography, solo music preparation, tests, partnering and competitions).
If a skater progresses from CanSkate to StarSkate during the season, increased fees will be prorated based on weeks skated.
Payment can be made by e-transfer to goderichsctreasurer@gmail.com. Please contact our treasurer if you wish to pay by cash or cheque.
Please stay informed of club events. Keep up to date through emails, our website, Facebook and posters on our boards at the ice surface.